I have an 80w rudia machine with rotary. I followed some videos on setup and adjusted the steps/rotation so I got the image scaled correctly. However, when I use Fill and more specifically bi-directional engraving I get a nasty ghosted image. Disabling bi-directional is better but still has some strange fuzziness. On normal engraving (without Rotary enabled) I correct the scan offset for a couple of speeds and this cleaned things up nicely.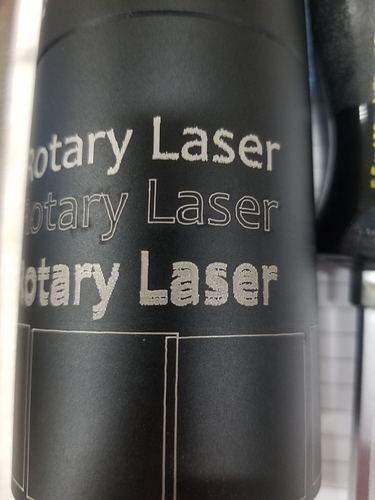 This picture, if it comes through shows the same image with Fill (bi-directional), Line, Fill (single pass)
Thanks for any help you can provide.