Hello together!
On my 60W Red/Black VEVOR CO2 Laser i have from factory an "Roteray Interface" Plug in the right inside in my Laser. (under the Honeycomb).
I followed the cables from this GX16 4 Pin Connector and they are wired to a Relay.
I only have two Stepper driver in my Laser.
Can somebody help oder explain me how i can activte this Rotary Interface?
I want do buy a Rotary but dont know how i can activate this.
If i active "Rotary" through Lightburn i still can move the Y Axis back and forwards but very slowly.
I also think that my Y Axis and the Connector from my Rotary Interface are connected together.
But i could not find out how i can activte the Relay/ the Rotary Connector?
I also added a little Picuture from this Relay.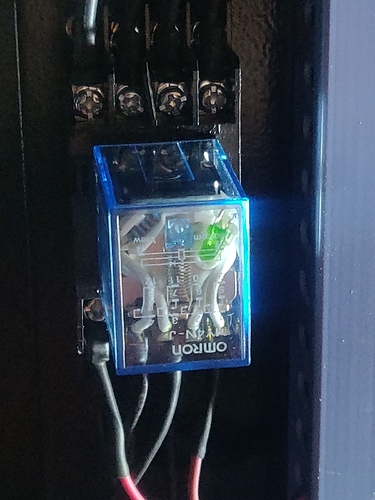 Sorry for my bad English, i am not very good in it
Kind Regards from Austria