I recently purchased a Sculpfun S9 Laser Cutter along with Lightburn.
As the Laser head has a fixed focus I'm looking into options for a motorized Z-axis with touch probe. I came across this Thingiverse item, which uses the BL touch sensor.
The Sculpfun uses an XY DLC v1.0 controller board, which has both connectors for a Z motor as well as a probe: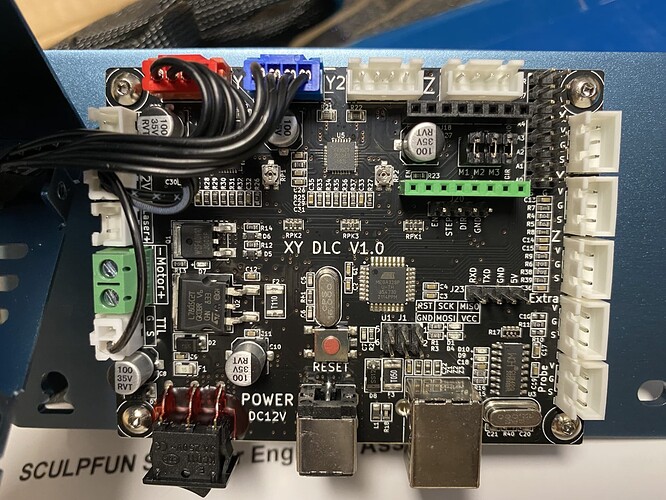 So the question is: Can Lightburn control the Z motor and BL touch sensor combination?
The interesting/tricky bit is that the BL touch has a probe which extends when needed and rejects when not, as shown in this video at 9:49.