I am completely new to lasers and have only done a handful of projects. I thought I had the settings down but I was wrong and dont know what else to do, hopefully someone with more experience can pinpoint my mistakes and lead me in the correct direction. Material used for both is MDF wood and almost all settings are the same for the test and portrait images, the exception is power. Both are horizontal, line to line, speed 3000 mm/s, 300 DPI, 10 lines, Smin-0% Smax-1000%.
Portrait image is at 30% power, Width: 280 Height: 239.6.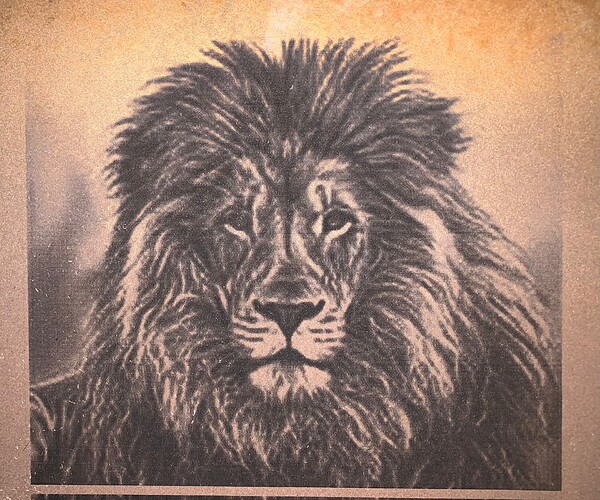 Test image is at 40% power, Width: 90 Height:77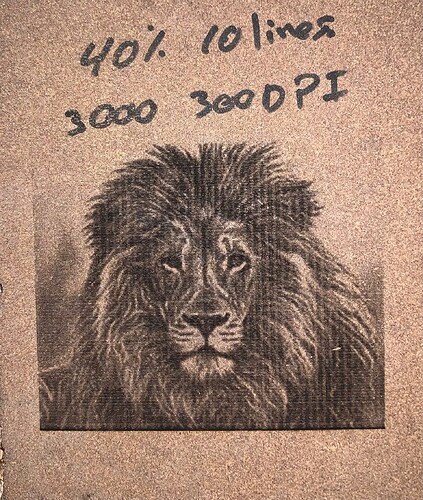 I did several test images and the example I uploaded to y'all was the only test image that came out with the grid BUT has the most detail out of all of them. Also, I downloaded the image straight from google and opened in laserGRBL. I have watched several hours of YT videos but it gets kind of confusing receiving different information from different channels. I know Im not suppose to download an image straight from web and into GRBL but here I am lol. Im trying to get the same results I got from the test image without the grid. I have Inkscape and have only messed around with it for an hour maybe less. Using an Atomstack 5A Pro that has been used for about 8 hours total, so relatively new.
So my question is. Why did the test image come out with a grid over it, yet it gave me the most detail and natural look (pencil drawing look) if the settings, aside from width and height, are the same? Additionally, how can I achieve that kind of result without the grid appearing over the image? Thank you for your time and help, I will greatly appreciate it.