Hi, I'm building a simple remote for my co2 laser using arduino and an ESP32 board that can emulate a bluetooth keyboard, here is the preliminary layout so far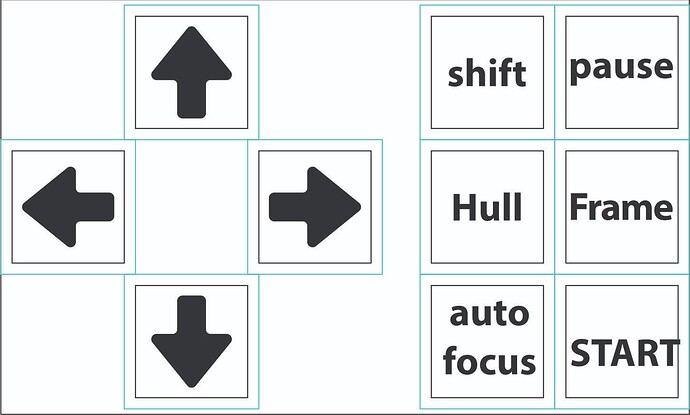 What I'm missing and from what I read so far, there is no STOP or PAUSE shortcuts due to security reasons.
I think a remote of this type can benefit greatly by having at least a pause button, even better pause and stop buttons.
Is it much of a hassle if I ask for an obscure keyboard combination or even obscurer keyboard escape code for pause and stop that can be only used by a keyboard emulator remote like the one I'm building?
Pretty please with sugar and a cherry on top?
Thanks!