From a YouTube video comes this simple cell phone/tablet support build. It's a screwy arrangement somewhere in that the link in the description leads only to advertising with no true connection to any file. It was sketchy enough that I fired up my Linux box to pursue the clicks and got nowhere.
Okay, a screen capture, a bit of perspective adjustment and manual tracing and there's a working file available here. phone holder live hinge 50 no email.lbrn (43.4 KB)
There are four 0.5 mm tabs on the perimeter, which is the last layer in the cut list. The main body of the support is too heavy to not fall during the cut, so there's a pair of 0.5 mm tabs there as well. It's sized for 3mm plywood, otherwise the notches don't quite work well, but could be easily modified.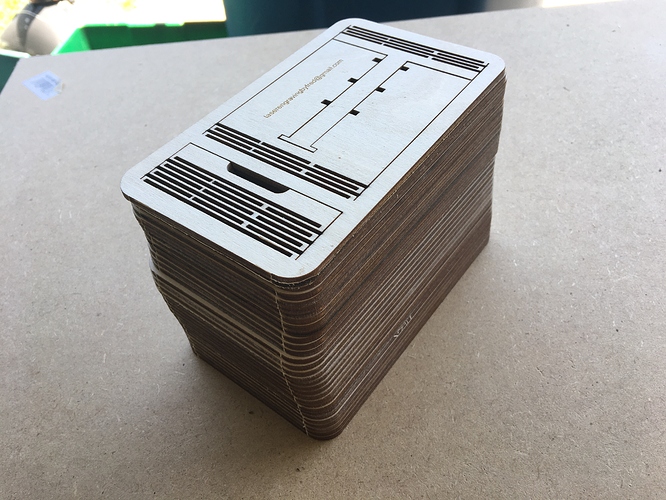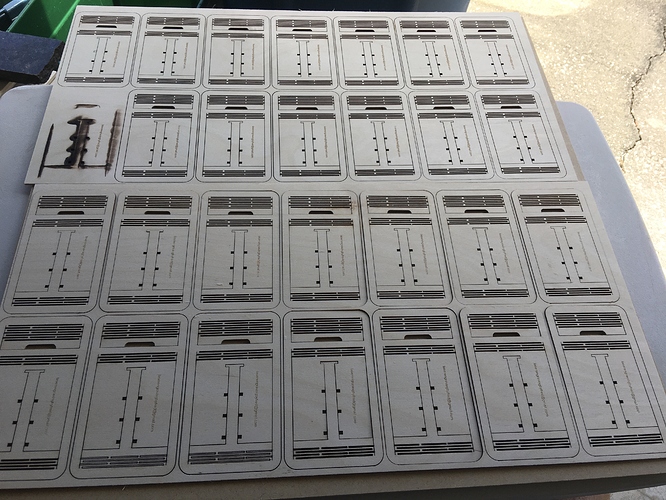 As you can see, it works well for volume production and easy-to-mail gifts for family and friends. If they all cut (not a certainty), you'll get 14 on a sheet at about US$0.25 each.