Hello,
I hope that someone knows something about the construction of CO2 tubes (reci w2, 100 watts) and can give me advice on the following:
Unfortunately, when I was adjusting the mirrors, a piece of wood fell on the small glass bulge of the outer tube, which was supposed to hold up the rear flap. As a result, the glass bulge broke. There are now a few pieces of glass in the tube, but the inner glass and water cooling are still intact, as you can see from the green of the antifreeze I added during the winter.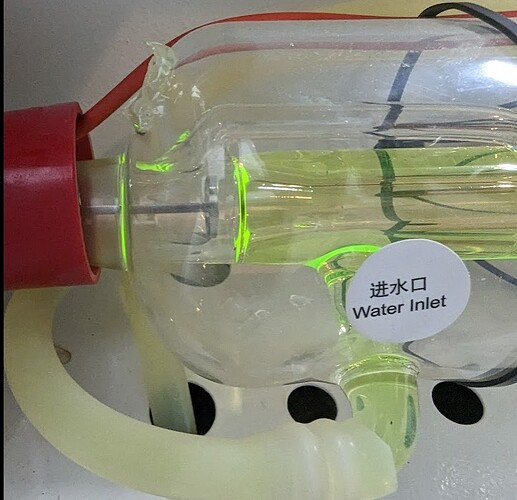 What is the purpose of the outer tube? Is this normally pressurized or is the CO2 just located in the middle of the inner tube? Is there anything I can do to fix the damage or do I need to buy a completely new tube?
In the manual of cloudray this glass bulge is not listed at all and also otherwise it does not provide any information about the construction …
Thanks for your feedback
Stefan