I like the two tone effect, that must have taken some time to figure out.
Definitely messed up enough leather to get to this point.
you did a great job with the various tones! I'm digging it!
For those of you who don't know, suede/pigskin does NOT laser very well. Least in my experience. It simply chars the fuzz and then smudges.
Thank you! I agree, Pig and Goat do not work!!
Great job - nice and clear. May I ask what burn settings you used to get this result?
Here's some suede I burned for testing some scrolling for a leather frame - the scroll didn't turn out too bad, and I also have good success with burning font lettering in "fill" setting rather than "line" - nice and clear with no smudge or shrinkage.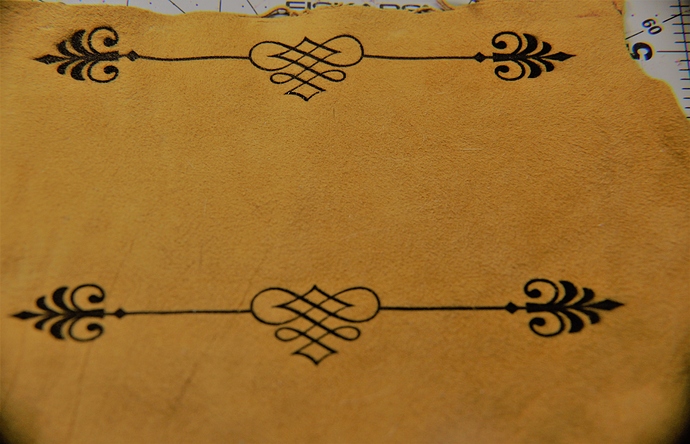 Beautiful @CustomCut, would live to see the final finished project when you are done. I think it's a perfect burn.

Sasquatch