Wondering if someone could help me out. I'm cutting a sequence(sheet) of wooden tags. Once the laser gets to a certain point within the sequence of cutting I hear a bump, bump or somewhat of a jolt. The head jumps off of its path and creates a squiggle line.
I cut the file with RDworks and it cut fine.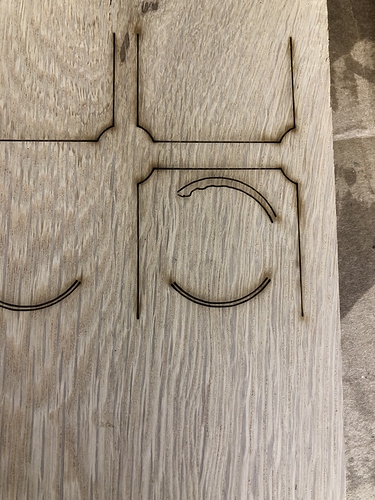 I'm stumped. Help would be appreciated!