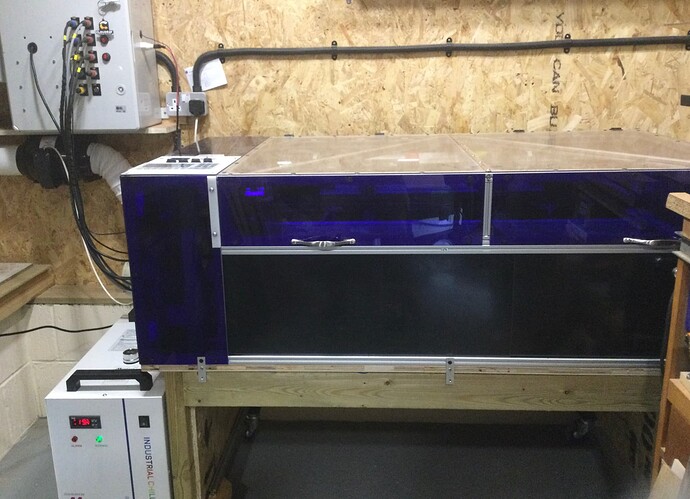 Started this project at the beginning of the year - based on the Further Fabrication series on Youtube by Rob Chesney - a 90w Reci tube, Nema 23's for the Z and X and a Nema 17 for the Y axis, along with a Ruida 6445 controller. It was a lot more time consuming than I imagined, and certainly took longer than the cnc router I built last year, but finally got it running a couple of weeks ago. To anyone else thinking of building one I'd say go for it - but be aware that it isn't a quick or a cheap route into laser CNC'ing.
Once it's up and running you're not finished - I have found that it requires a lot of research to get a decent result. Fortunately I have a fair amount of experience with photo and vector graphics, but getting a decent image on screen is just the first step.
Acrylic is the easiest - it comes prepared in a known thickness, and once you have run a few samples its easy to jot down suitable speeds for engraving and cutting. Wood, in contrast, is completely different - different species, solid vs man-made, different colours etc all make it much more variable. I can't say that I have made a lot of progress so far - its very easy to produce a muddy result, especially because its always tempting to rush the setup and get the machine running: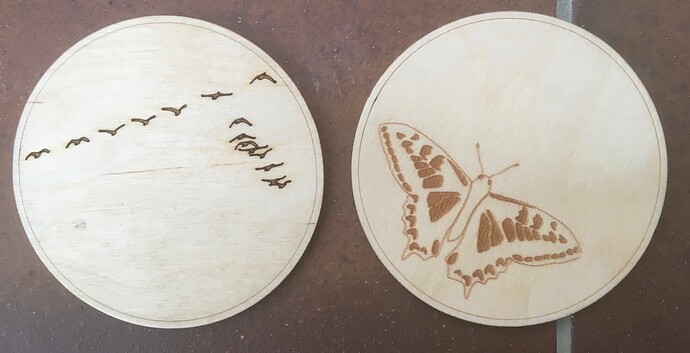 Today was the first attempt with some slate, and I was fairly pleased with the result - partly because there are some good posts here giving useful tips: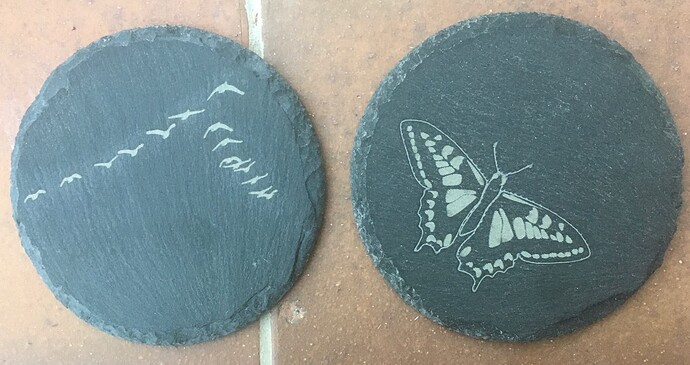 And finally, thanks to all those who have answered my queries on this forum - it is a really good resource for the novice burner!