Hi,
I have just started using laser (chinese with grbl 1.1 ) and Lightburn as well and have bunch of problems, I hope somebody will help me solve them.
I tried to find solution among the Q&A, but was not very successful.
Doing letters, I always get traversal lines. If I change $32 value to 1, laser does not leave any trace at all and when I go to preview, I notice that the engraving order is different from the one shown in window (machine engraves letter A first, and then moves further, and preview shows letter e engraved first).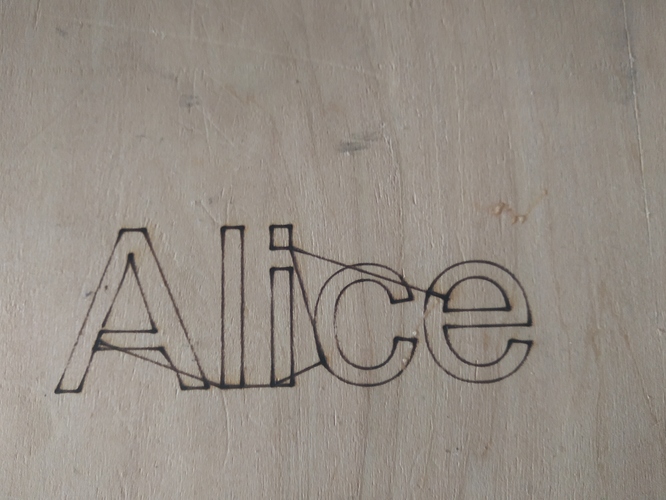 .
I hope somebody will know what the problem is.
Thanks in advance