Is there a threshold setting which could eliminate noise in the background of a clipart being burned?
Hi, can you send some information about your laser, setup and a few images of the effects you mention please
As you can see the image has a greyish background which gets engraved and spoils the work.
What type of file is that and can you also screen shot your cuts and layers panel please
Gary, the cuts and layers screenshot is attached already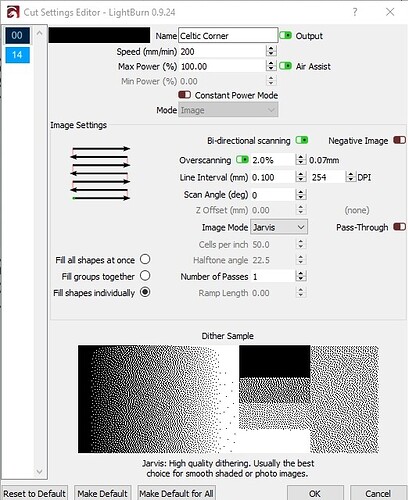 I brought the image into Inpixio Photo editor and cleaned up the background, might be OK now. It is a.JPG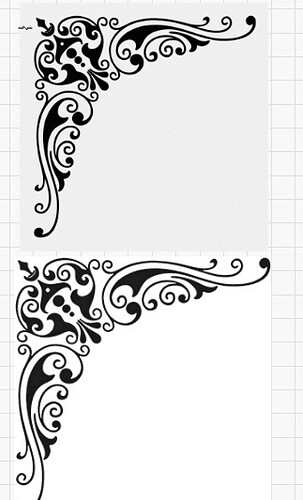 The simplest way to achieve this would be to import the jpeg into Lightburn and use the Trace Image tool to outline the image and then use the fill option to engrave.
Exactly
then you will be using a "vector file"
In future either make these in LightBurn or look for files like
.ai (Adobe Illistrator)
.pdf
.dxf
These import easily. It's worth reading up on these file types
Cheers all, the trace image worked great. Every day is a learning day.
LightBurn has a 'Threshold' setting for images. This would be the simplest possible approach:
This topic was automatically closed 30 days after the last reply. New replies are no longer allowed.