Are you hand stitching them? I do these for a local mens clothing store, we use a high strength glue to attach ours. It's leatherette from JDS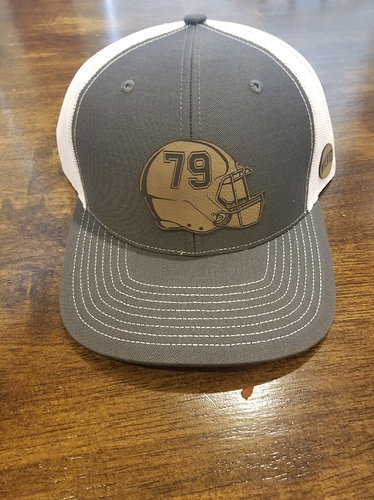 no
Those look great! Very nice.
Very nice! We are using Highlead Post sewing machines to put ours on. We had patches fail in the past with industrial hot glue, so we decided to sew them all.
Josh, what product are you using for the glue?
I do about 200 of these patches a month for the guy.
Thanks for sharing the resource.
Looks nice. I am getting ready to do a few different designs. They will be my first hat badges, but not first leather etching.
Here is an example. These are give aways to registrants at a polar bear plunge I sponsor every year.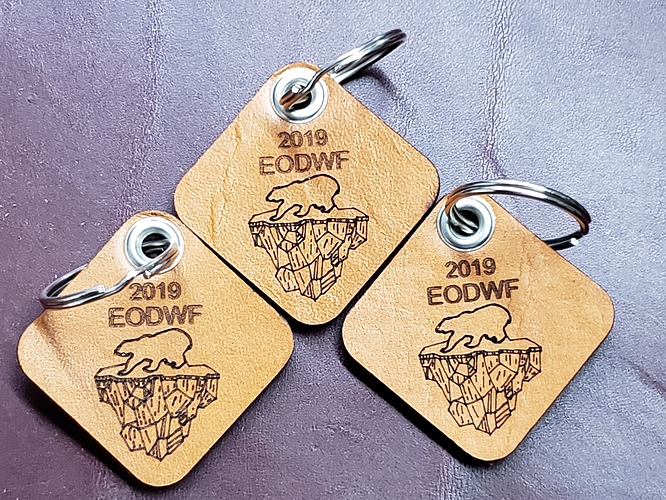 awesome work! Looks good!
I have a bunch of rounds Id like to engrave, what settings are you guys running at?
@Skutah What I use isn't real leather, it's called leathertte from JDS. I use 450 mm/s 25% pwr on my 60 watt.
Scan 340
Power 21.5
2 Pass
Air Assist ON
Cut 12
Power 13.50
Pass - depends on your leather
Thickness : Make sure you have something to measure thickness each time.
Thanks for the info.
Well after several attempts and ruining a bunch I got it.
60W tube running 200mm/sec @13% seems to be the sweet spot. I ran a bunch with the 1.5" lens then switched to the Meniscus lens and WOW what a difference… kicking myself for not using that earlier.
Mudrock, what are you using for dyes or finishing wax?