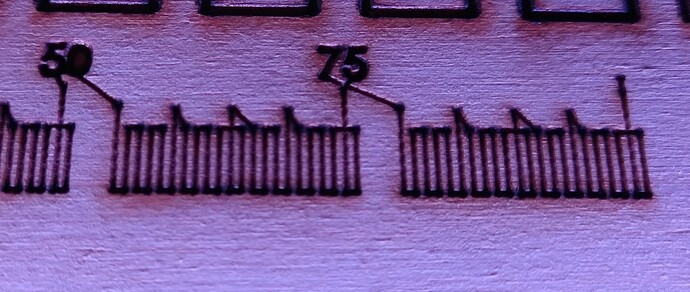 I think I found the cause of the issue with the connected lines. For G0 moves the command is something like "G0 X10 Y20 F0" the 'F0' should be an 'S0' so the command would be "G0 X10 Y20 S0".
Looking closer, it appears all the G1 lines should have S values as well.
Any idea how I might do that change?