All of a sudden, I can not get an even, clean burn.
I was sent a fixed focus 20 watt module to replace mine which was losing power. I changed it out a few weeks ago. It was simple, just unplugging the old one, putting the new one on. But nothing worked right at the begining.
My friend and I cleaned the machine top to bottom, balanced all belts, screws etc. It worked ok for a couple of weeks, but now I can't get it to burn anything consistent.
First picture shows what it was doing last night, which would imply loose belts. So today, we took the whole thing apart again, balanced and cleaned everything, and the results are awful.
I also:
Put my old diode head back on in case the new one was faulty.
Rolled back to an earlier lightburn in case the last update messed things up
Removed lightburn and reinstalled it.
Refocused the laser manually.
All of my belts seem to move smoothly when I hold the machine at 45 degree angles to test everything.
It doesn't seem to be a hardware issue, because everything appears to be working well?
Rolling back lightburn didn't change how the laser was firing, so the software seems to be ok?
Changing my diode also didn't help, so it can't be the laser module itself.
What am I missing? I have christmas orders to finish up, and I've been working on this since 8 am
It's 10 hours later now…I need some help…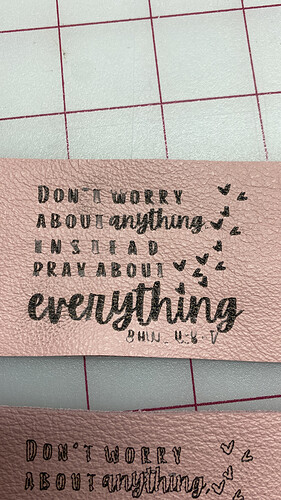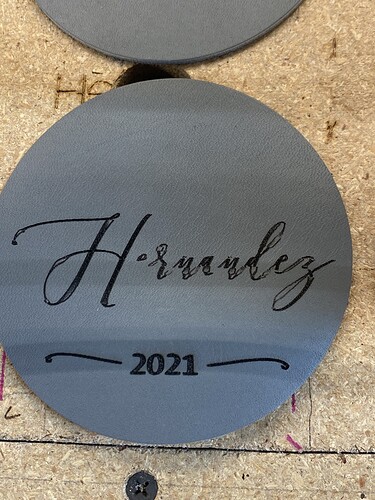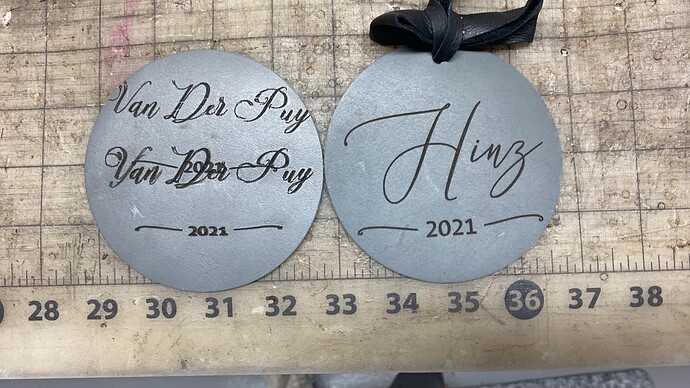 This last picture shows one I've been testing on today on the left, one I did before this all happened on the right. So I know it's not my material or settings or files.