I posted this in Getting Started but did not get much help… Maybe you guys can chime in.
I'm using a cohesion3d mini with lightburn and I've been trying to increase the Y axis to 220mm but it doesn't work for me. Instead of it adding space to the bottom of the bed it adds it to the top, causing my laser head to make a lot of noise trying to reach that area… I'm sure it's eating up the belt or something. it's an awful sound. I've tried this a few times with no avail. I also tried changing the origin to top left but that just caused everything to print upside down and the problem continued. How do I increase my bed's Y-axis beyond 200mm and have that added to the bottom of the bed instead of the top where the arrows are pointing?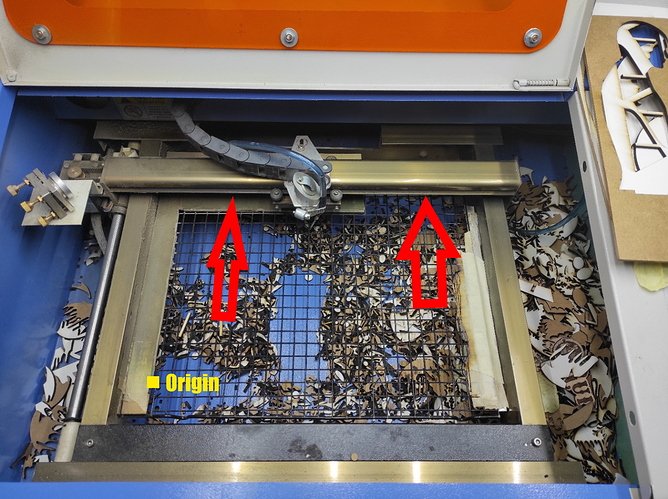 I need to have the the extra space be added downward away from those red arrows. What to do?