Hello,
After 1 year of use my LM2 suddenly started to make bad engravings…
The issue is that it looks like the laser doesn't have enough power anymore to require the nice burning look.
After some digging online it looks like you ought to clean the laser. Before doing so I decided to engrave the same image twice, but same results. This is why I doubt that I should clean my laser. The issue also started very very suddenly. Atttathed you'll see the file and the problem.
Karreveld.lbrn2 (160.1 KB)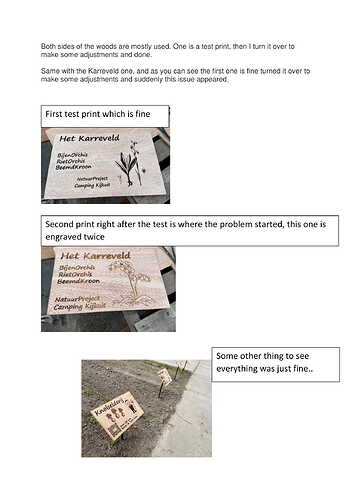 Hopefully you guys have some advice for me otherwise i'll be cleaning the laser or completly replace it.
Thanks…