I'm playing around with picture engraving. I've got some weird horizontal banding going on here and not sure where to start troubleshooting.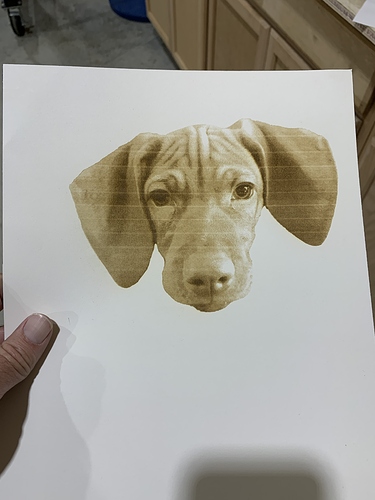 This is a Chinese laser (from Rabbit) with a 600x900 bed. Ruida 6442 controller. 60 watt tube (that's brand new). I brought the image into lightburn as an original color image. I used the "dither" setting set at 450 dpi. Engrave was done at 13%, 60mm/s. The distance between the bands isn't consistent nor are the heights of the bands.
Here I tried on some different card stock and reduced the size of the image so it wouldn't take as long.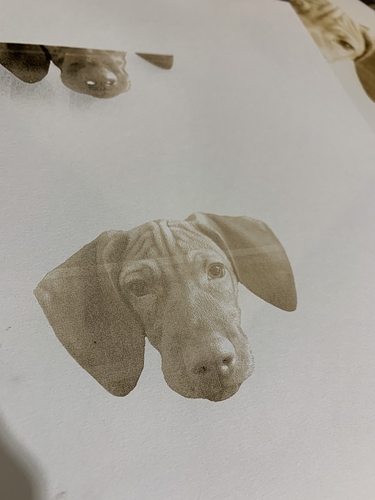 Thickness in the bands on the first image seem to vary from about 1.9mm to 2.5mm. On the second image there is a faint band at the bottom and a more pronounced one at the top. Band at the bottom is about 7mm and the one at the top about 4.6mm. I also reduced the dpi to 254 on the second one and slightly reduced the power for the thinner card.