Good morning
I've got my CNC laser installed yesterday and heard great things about LightBurn so i thought i'd download the trial 0.9.09. I installed LightBurn and checked the box to install the additional FTDI device driver.
When i plug my computer (Running windows 10) into the USB port on the laser a "USB not recognized" box appears at the bottom right near the task bar. The device manger shows a error under the universal serial bus controllers stack and when i try to search for the laser through LightBurn, it cannot find it.
I went and got a second computer (Laptop running windows 10) and went through the same process and got the same result, USB not recognized.
I will attach some photos to help explain the set up and issue.
Controller (Ruida i believe) -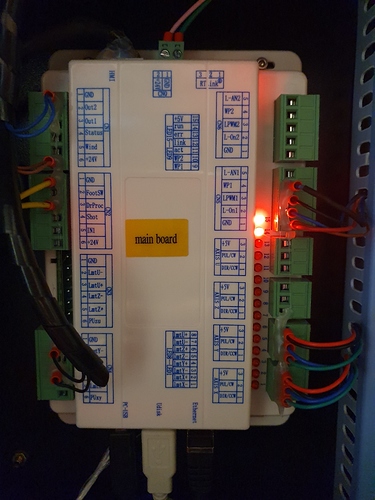 USB port used -