I own the laser engraver from Voidmicro Model Engraver-T. He is fully compatible with Lightburn and yet I have a small problem.
Link of the machine: http://voidmicro.com/Products/Machine/LC1720T-de.html?page=page_machine
the program is going well so far. But I noticed a function that I can't get to work. Before starting the engraving, I would like to use the frame function, but unfortunately I cannot activate the laser beam. I'll send you one
Picture of the function where I mean.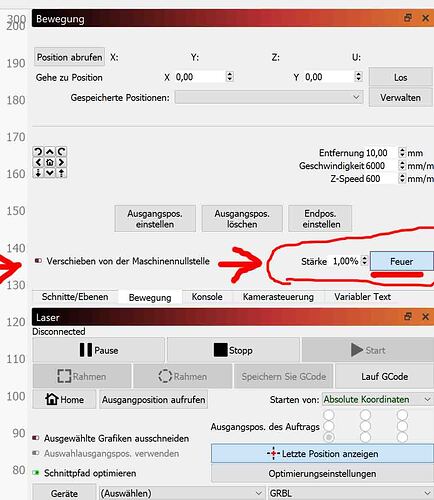 is there a solution for this. what can i try