I have a 100w Omtech with a ruida controller. We use this laser for small text burn in on projects for our woodworking business and adding logos to pieces.
We haven't used it extensively with a ton of shapes but for some reason this logo has been giving us issues. SVG format, file looks great on the computer but once it goes into the laser it is randomly warped on the top area. Sometimes when uploaded it doesn't warp at all. Its really odd.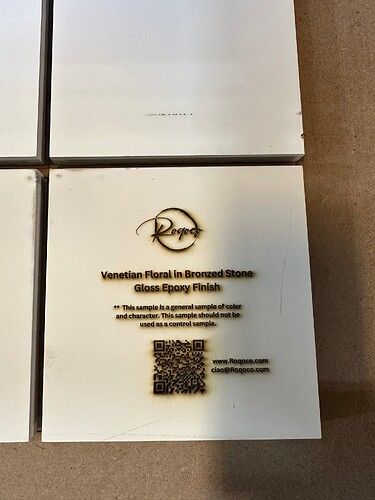 Text and other items are perfectly fine. I also created a few different SVG's of that logo file and downloaded it fresh and still have the same issues.
The PNG import of that engraves perfectly fine, but the SVG version doesn't always.