Yesterday I had to access the back of my 50w laser and noticed that the water tubing has turned light green. I thought it was odd, because I have a CW-3000 chiller and the water level tube on the front panel that I check for any discoloration is perfectly clear.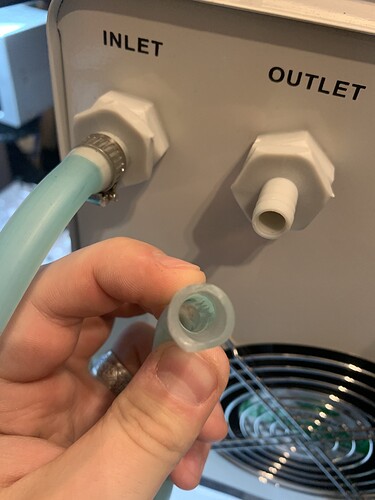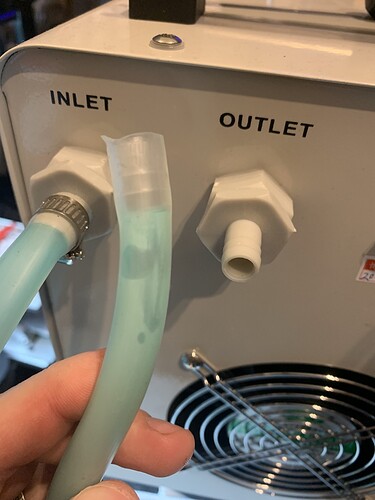 Went inside the laser tube compartment and all of the tubing inside is also green, but the laser tube looks fine. I dumped the water expecting to see nasty algae filled slime water, but it looks perfectly fresh. The green can be rubbed off, I wonder if it's some chemical reaction of the silicone itself, but in all of the years working with water chilled lasers, I've never had just the tubing go green. I've added a bit of bleach to a gallon of water and will let that cycle for a day just in case.
Has anyone else run into this?