I've been using lightburn to run the company laser for the past few months and I am starting run into an issue thats …genuinely perplexing me.
Most of what I do on the laser is etch away the back of mirrors in order to "pipe" led lighting through.
Uusually this goes fine but I am increasingly running into this issue and I just dont know why its happening.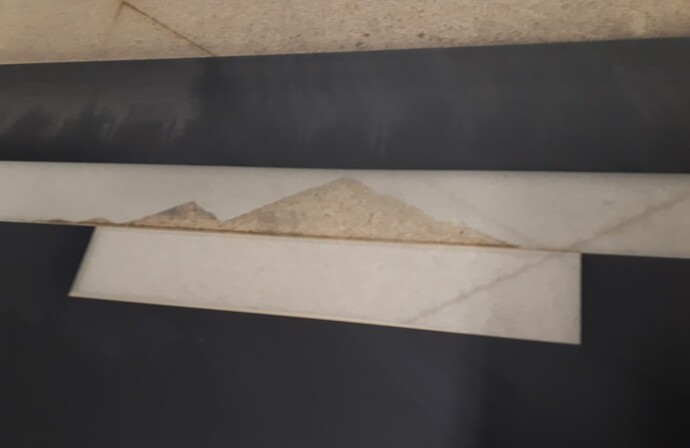 This is the back of one of them, the longer line is the initial line, it SHOULD all have that frosted look, but for some reason it has this …uh…mountain shape there. initially it leaves some residue, that can be wiped away to get the clean glass.
At first I assumed there may be some dinference in the material under the black coating, maybe I am running into patches of thicker backing?
so I tried running a copy of the same shape but shrunk to be around the mountain to "show" the spot …this got me nothing.
Does anyone have any idea what is going on with this?