Hi, the work area of my laser machine is 900 x 600mm.
The camera height position is about 820mm.
According to LightBurn camera lens calculator, I need 1.4 for the 90 or 80 degree lens.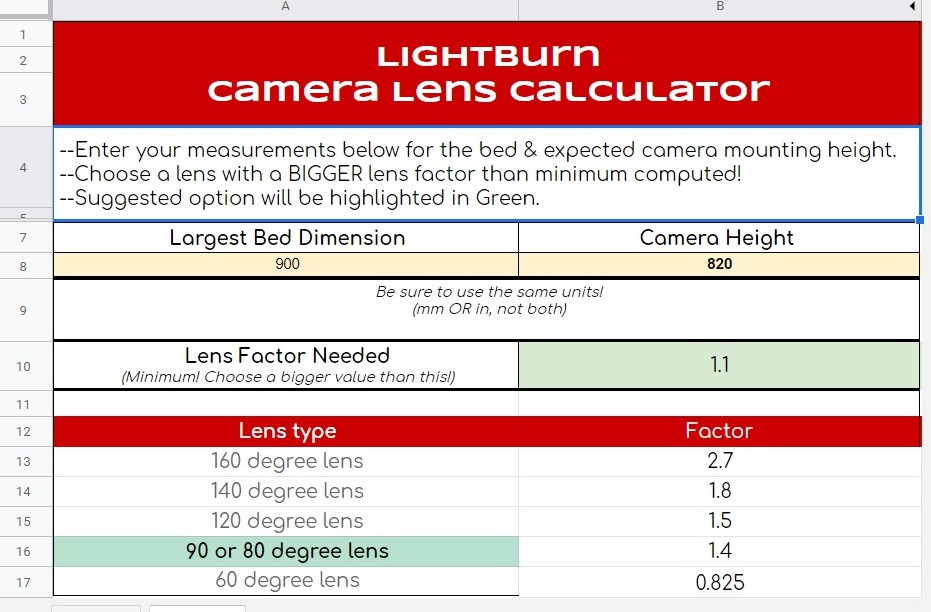 However, if I choose a 8MP camera not a 4K (3264 * 2448, the image is wide 4:3) with 100 degree (the camera height is 820mm as well), what does it happen?
Based on 90 degree and 100 degree camera, Is there any big difference between them? Thank you.