Well, maybe something really irresponsible or crazy. I thought I'd see if I could melt it down.
So I'm using an old baking pan that I've had set aside in the shop for a rainy day (however it was a sunny day) and I've loaded it up with these scraps.
I read the melting temp is about 320 F. So I thought I'd use the grill of the outdoor kitchen and seeing as how the flash point is about 480 F, I'd have some comfort zone there.
It's actually working. I'm surprised.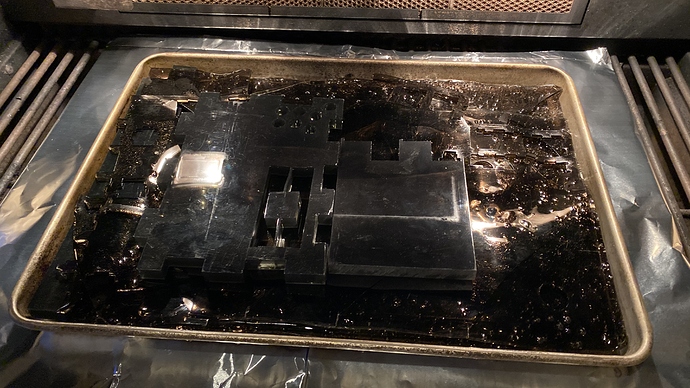 In progress as if this writing. Having no particular plan for this, I figure I'll just pour it into the bottom of my 12 year old garbage bin. It's bottom is sort of worn out. Maybe this breaths new life into it. Or… maybe it marks the end to the bin!