I am new to Laser Engraving. I just purchased an Ortur engraver. I would like to order a camera, but need your help. Here is my situation. I would like to also purchase Ortur's Enclosure. The only problem is that it is only 12.3" tall. The platform is 400mm square, but I will probably just be engraving small images, so I may only use 1/3rd of that space. I noticed on this page > Using a Camera - LightBurn Software Documentation
Lightburn shows a table of Camera selections.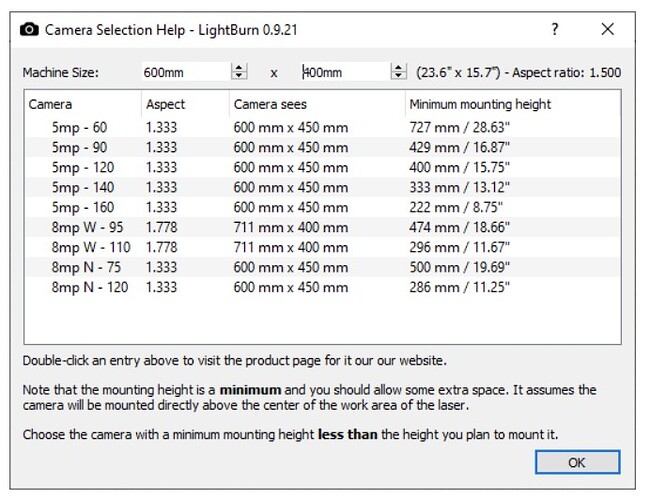 which hopefully I uploaded correctly. It appears that the only choice is the 5mp-160 which only needs 8.75".
Any thoughts? is there a problem with such a wide angle lens?
Thank you for your suggestions,
Andy