Hi,
just received our Ruida controlled 60watt co2 laser. We have used extruded acrylic to make some test cuts and engraves. I know extruded is not the best for engraving but in thes case it works out pretty well.
But here's the thing: it leaves a white, matt haze around the engraved text. I already made a testsheet which settings where best and this is engraved with 350 speed and 20% power since this was the best result.
What can I do differently to engrave this without the haze?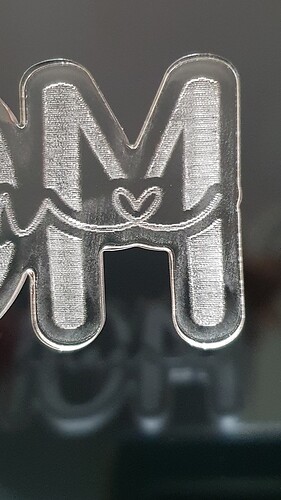 Thanks!