What started out as a key chain has prompted laser madness… Stay tuned… Atomstack M50 running on Ruida.
@jkwilborn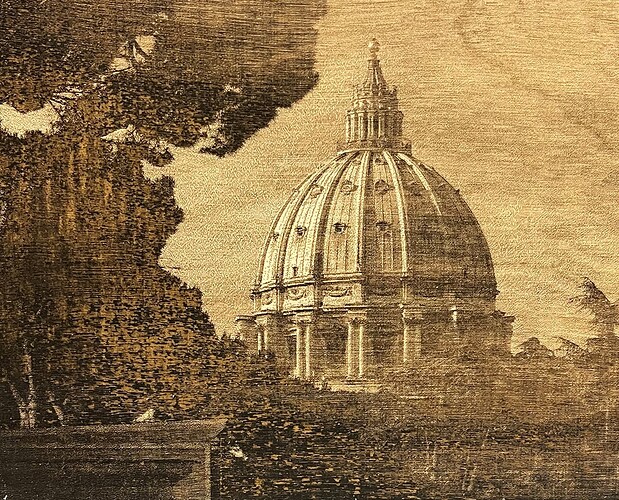 The Vatican photo done in Jarvis Mode on 3/4 maple plywood 57mm/sec 20% power Co2 Laser, Rinsed in Hot water.
They both look great. What is 20% power on your laser?
Is one the led and one the co2?
The Co2 is 130 Watt and the Diode is 11watt measured. The owl was done with the Diode laser at 35%. Just Finished the Eifel tower with Co2 using the grayscale came out great with some decent 3D effects. It was a daytime photo that was not adjusted at all but still got my vertical lines which im gonna figure out !!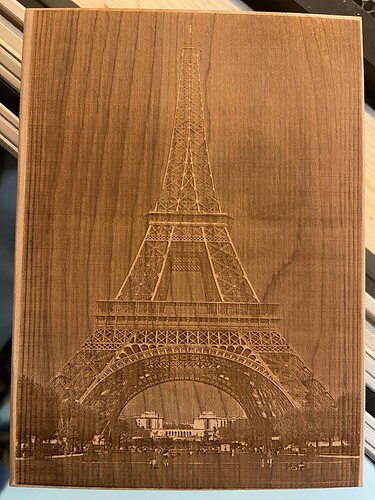 The side view is awesome!
They all look amazing. GREAT JOB!!