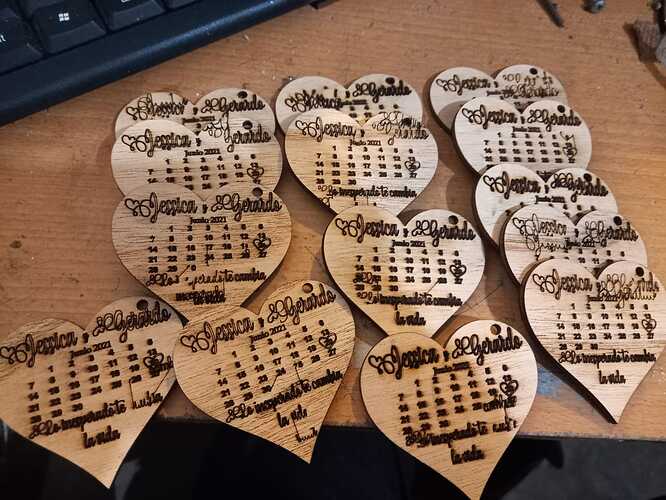 So, i got the ruida controller 644xs, 60x90cm workspace, 80w co2… usb with the ¨choke¨thingies on both ends…
when i do some stuff… usually a project like this one, a simple item many many times, i get this error.
this time was the worst, 30 keychains, and 14 were bad. WTH!?
im new to all this, had the laser for about 2 months. paid for lightburn, keep it up to date, and it rocks! but for some reason i have this problem, its not common… but it happens. and wood aint cheap!
thanks folks!