Orion 60W Ruida RDC 6442G-B EC
I am tired of screwing with this. I cannot get the laser to move where I actually have an image located for Framing. Enclosing Video and photo.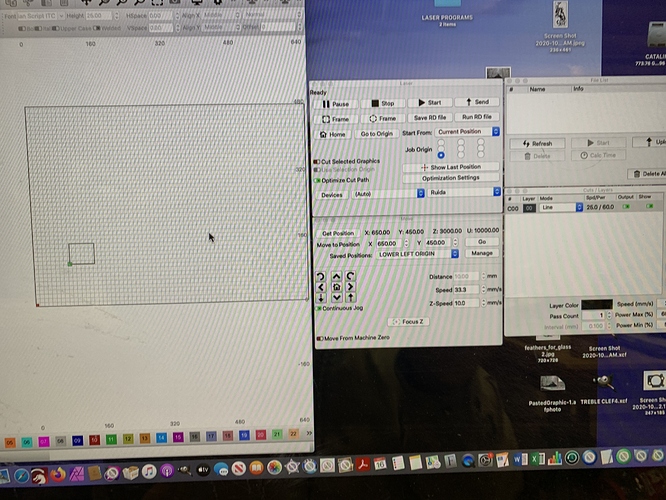 Won't load my video. Laser moves off to the left side and down to do the rectangle. I have set on "Current Position". Also had it on User Origin. Didn't make any difference. I am evidently not doing something correctly, HELP!
Ferg