For quick editing of nodes it would be great to have a brush tool. A circle brush you can adjust the width and then be able to just pass over lines and break things apart into their own objects, or completely erase.
Say I have this design and I want to quickly remove the outer frame in some places. Its really not an easy task right now in Lightburn. I can make some shapes and overlap them on the line and use the Boolean difference in some places. Or break/edit nodes manually. But I think a pen/eraser tool would make it so much faster if I could pass it over and it would simply delete anything in its path.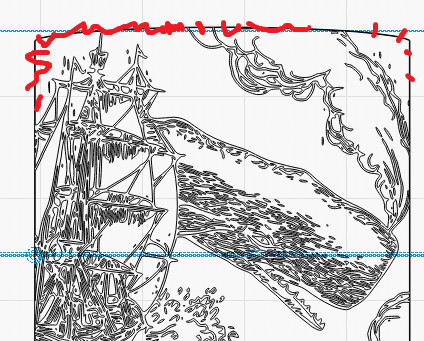 Or maybe there is a better way and I just don't realize it yet?