I've started noticeing that when I apply a shape offset to a line the resulting shape has wobbly lines.
In this example I simply typed a word into Lighburn and ran it at 200 mm/sec it came out fine.
When I offset the letters outward by 1mm and set the original lines to be deleted, the resulting line when cut came out wobbly in places. I tried it at a lower speed and it came out the same!
I have checked belt tension and cleaned and oiled the rails. I am using a 600x400 Gweike 80watt CO2 machine.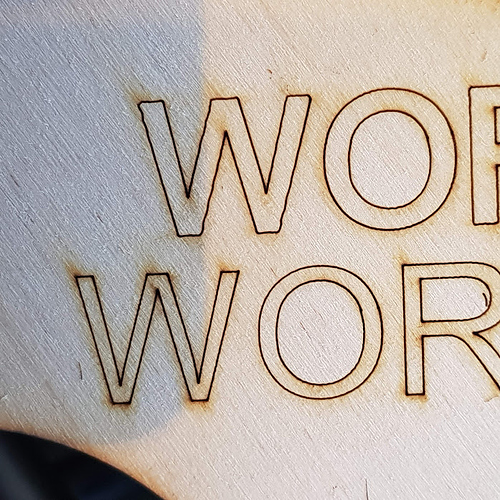 Any thoughts gratefully received.
Stuart