I have a problem with my Xtool D1 and i dont know how too solve it.
The laser is actually doing great until i have a project that is close too the edge of the left side of the workarea,then it starts rattling or skipping and offsets my whole project.
Ill post a picture below were you can see whats happening if it happens.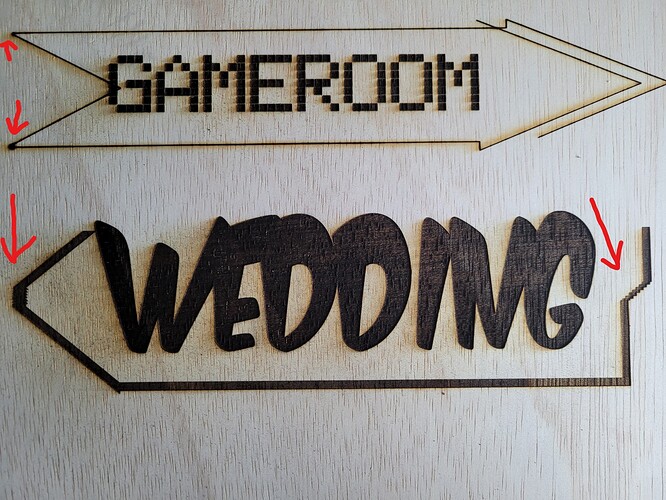 Ill also post a video of what actually happens.
The thing what's confusing me is that its not always happening,in the video above you see the Xtool starting at his home position by hand,like it should with absolute coordinates,after the "burn" i have it returned too finish position,and if you look closely in the video you can see its not the same as it starts,if i press start then once again it wont rattle and just burn normal.
On the right side i dont have all this problems,there it seems to me that the machine stays further away from the side then it should go,it looks like the machine thinks the workspace is more shifted too the left then it should be…if that is even possible,i dont know.
I hope its a bit clear what i mean,i post a screenshot of lightburn with the rectangle and the position of it the same as in the video.
btw its most of the times not happening when i frame,otherwise i wouldnt start the project.
Thnx, Paul