Not sure if this is the correct terminology or not, but this afternoon I was adjusting the bed height from my computer via the Move tab in Lightburn. I had the Distance box set to 2mm, but I noticed when I "jogged" the bed up or down with the arrows, the bed was moving only in fractions of that. (Though the head does appear to move along the Y and X correctly according to the value).
Also, the value shown for the Z position (3000 in the image) increases or decreases by the amount in the box (2mm in this image), but the value for the Z height must NOT actually be in mm.
So, will someone please educate me as to what is going on?
Ruidia controller. 80W Chinese CO2 machine. Latest version of Lightburn.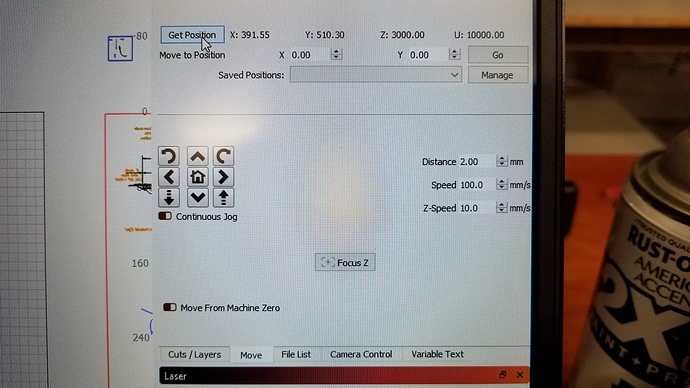 Thank you.