Has anyone used this to upgrade (or know more about it) their 3000mw blue laser engraving machine from Universal Engravers?
This is My 1st
Laser
I'm hoping someone has tried or know this laser from Amazon…
amazon.ca/gp/product/B07V423ZZT/ref=ask_ql_qh_dp_hza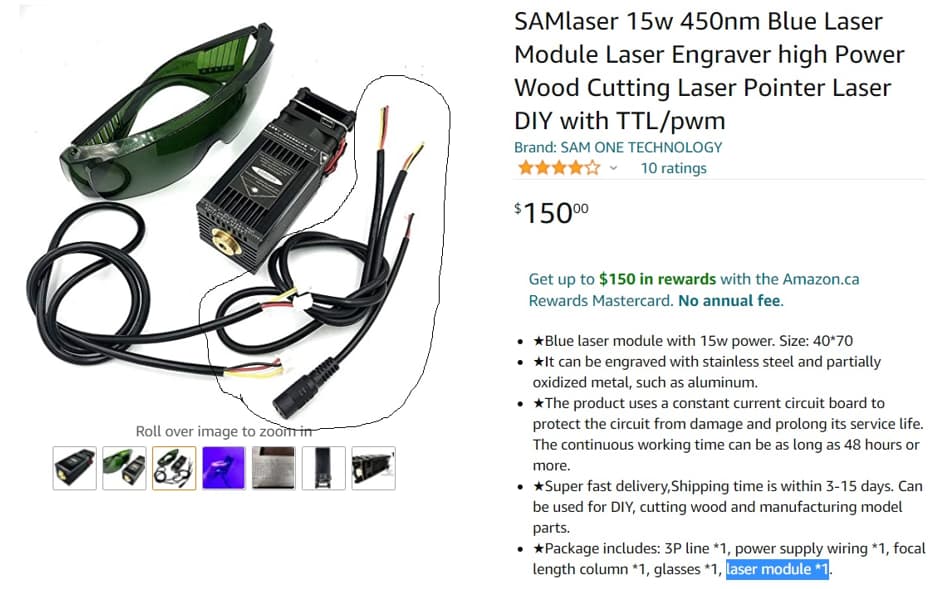 In the pic the cable with ends, I'm ASSuming that the 3 connector plug goes to the laser, the
2 connector (white, yellow) goes the the controller board (mine has a 2 wire connection) and
the other would go to a power supply !?!?!?
Is there anything else needed to connect it.
Is there anything not shown in the pic
On my 3 watt the laser has a electronic box attached (hard wired).
In the Amazon pic shown it shows another cable and extension.
Sorry for throwing so much in here
Bill