Wondering if anyone knows how to gis this issue.
Recently we relocated our studio, and in turn moved all of our equipment.
I finally got the laser back up and running, but for some reason, the Y axis is running at exactly 50% of the value assigned in Lightburn. The image shows a square box 2" x 2". It is exactly 2" by 1".
Anyone have any thoughts on how to correct this?
Thanks very much!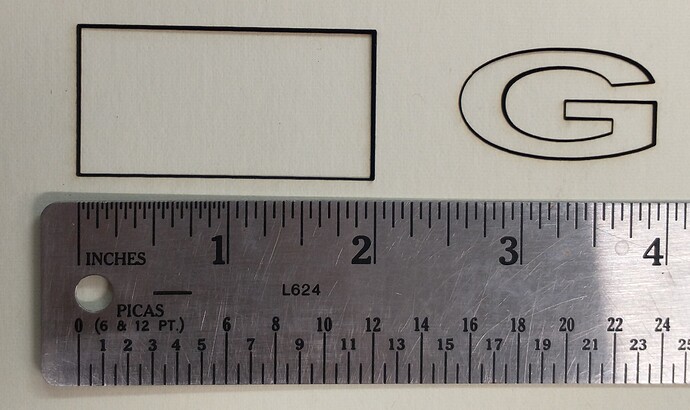 Guy