I can't get as clear an image as you got in the setup video, even after spending many hours re-calibrating the camera. Below is a screen shot of a 10x10mm cutout:
I followed the chart and for my Yellow&Black 500x700, and my camera is at 630-711mm above the bed (and in the center). So at 700/1.4=500mm minimum distance, the 90° lens looks best and I can see the whole bed in the camera window now that I have it. I picked the 90° lens because I thought it would have less distortion even though you picked the 140° lens for your 500x700 machine (1.8x700=388.8mm min.) The 140° lens looks to be way to wide in the chart and in you video, but seems to give a much better image than the 90° I got from you. Should I have gotten the 120 or 140° lens instead?
I have removed the lens cover, cleaned the lens, tried focusing the lens on the camera but have never gotten it to give even close to as clear an image as you show. I have tried moving the bed up and down because I can adjust it much finer than the lens and it never gets in focus either. The edges of the bed never get as good as the center area.
You said someplace here that your cameras is set to go to high resolution by default but I don't think that is what is happening. Could that be the problem?
I have seen that you are trying to get a 8meg camera from your supplier. Any luck yet? That may help with image clarity. I work a lot with small items (5-10mm) and as it is now, I can't see them well enough to be useful.
Also, I have noticed that when I touch the circuit board for the camera after it has been on for a long time that it is very hot. I just checked and after about 15min on, it is at 68c. I don't know if that indicates there is a problem.
This is a screen shot of the calibration target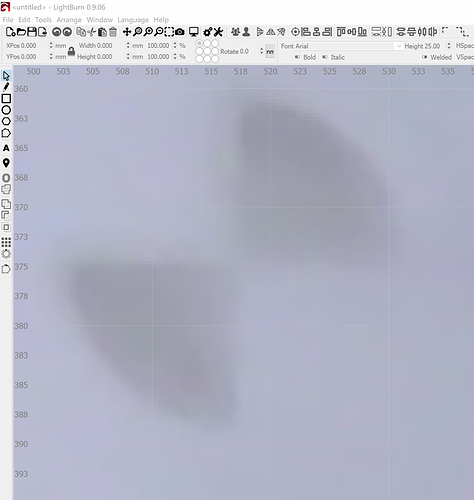 I'm sorry for the rambling. Just trying to put any info in here I can think that is related to this.