Hi,
I'm setting up my laser and after struggling to get my mirrors aligned I finally have it cutting and engraving. Yay! So I decided to proceed with upgrading the air assist and had purchased the California Air compressor and everything else.
Setting it up was pretty straightforward except for attaching the solenoid.
I had purchased this solenoid:
as it's what someone recommended on something I read somewhere.
This one comes already wired with the white connector on the end – I had my spouse get in there and connect it for me. This is how the wiring looks: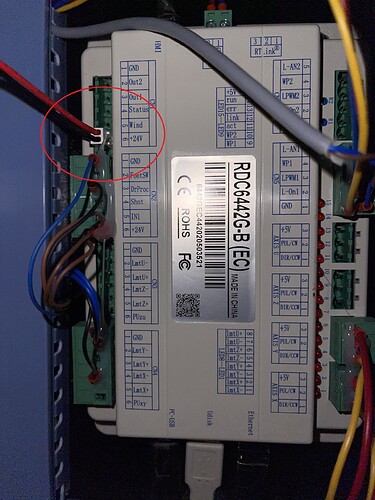 However, I am getting flames at the top of the material during cut layers. This is on a 100W machine and I'm doing the cut at 60% power.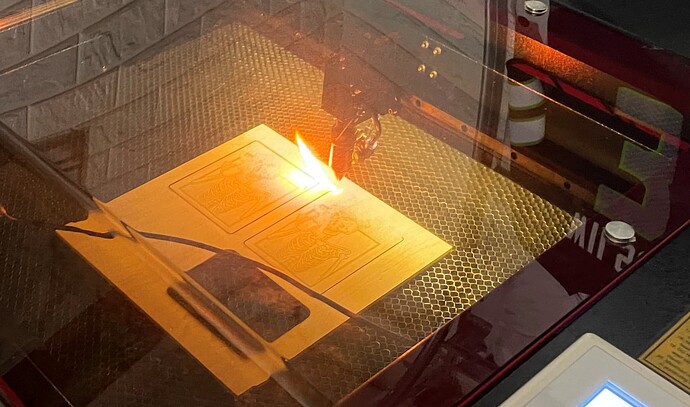 I do not think the air assist is working.
In the photo, I'm running a test with layers with and without the air assist turned on and both are just the same – I don't see any difference or evidence of the air assist.
I have the psi set at 30 here and, yes, I enabled air assist on the machine in the Lightburn machine settings.
I'm pretty sure I have everything else set up correctly as far as the air assist. Is there a problem with how I have the solenoid wired or is there any other reason I'm getting flames every time I try to cut something?
As the air assist is activated when the laser is running while using Lightburn is there any way to turn on the air assist when the laser is NOT running to see if it's operational? My husband was telling me to "get into my machine," but I'm not going to get into my machine when it's got an invisible burn ray active, lol. Where am I going wrong with the air assist?
Thanks in advance for your advice