I've got this issue with my laser and cannot fix it.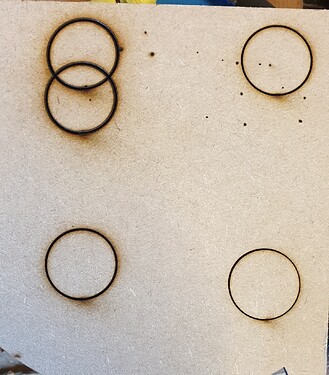 Image is rectangles, the Left one is the back left of the machine, the right is the Front right.
Image if circles correspond to the position in the machine, as you can see the back left is a terrible cut.
You can also see single pulse dot tests and how it varies across the machine.
I have leveled the tube, checked alignment like 10 times, putting tape over the mirror the pulse dot hits same spot front and back, left and right and in all 4 corners of the machine at the head.
The front left is lovely and clean and cuts right through easy, closer I goto back left cut gets worse and worse and doesn't cut through.
I would assume alignment issue but I've checked and checked, now I don't know what to do.