I have an engraving, which started out correctly, but mid way the engraving started slanting to the right. Initially suspecting it to be an hardware issue, I redid the engraving, which came out exactly the same.
First Engraving:

The bottom part started right, but quickly turned slanted
Repeated Engraving:

So i went to shift the location of the engraving (plus modify the cut lines not related to the engraving) as i was running out of material, and the shifting went away!
3rd engraving done in different location: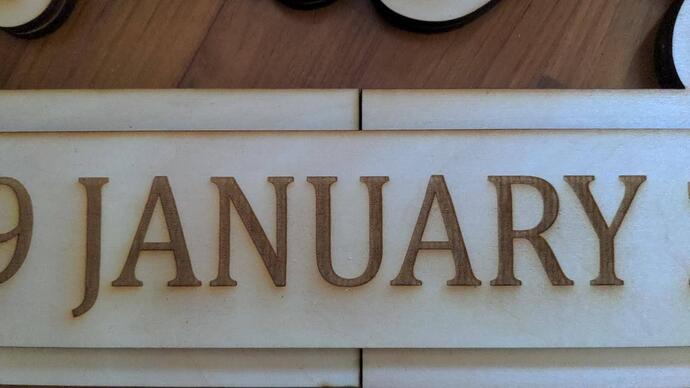 The 3rd engraving coming out right led me to think that it could potentially be a lightburn issue rather than a hardware issue.
My settings for all 3 engravings are as follows:
100mm/s, 3% power
Bi-directional fill on
line interval 0.1mm
LPI 254
Smoothieware controller (hence no access to machine settings like acceleration)
Fast whitespace Scan, Enable Smoothie Clustering are all off
Transfer mode buffered
I have searched the forums for laser shift issues and found some similar posting, but not really any resolution.
Can someone help please?