I currently have a 30w Fiber Laser Galvo with DSP Controller on a Chinese no name that I can find but did pay $7k for the machine so it should be a "good Chinese machine if there's such a thing".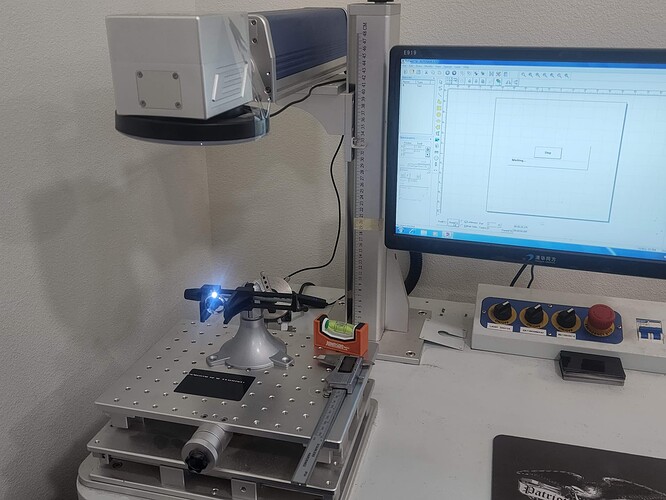 and in short, trying to install the trial software of Lightburn before I buy which if it works would be today. The issue however is an error code "Failed to connect to server due to Network Error" immediately after pressing "Try Trial" button (hopefully the pictures attached go through fine).

The PC that came with the machine is bare bones as you could imagine and runs Win 7. Being that it runs an old Windows and has a very limited PC I did install the 32bit instead of 64bit if that matters and there is no WIFI connection or other to the PC so not sure what it means it's trying to reach the server?
If I could get some help here, I'm ready to buy the software today, I just need to know it works. I'm very tired of the unstable CAD2 that keeps crashing on me and Alex and the guys from LMA I'm a member of, highly recommends using this software and would love to get it rolling.
Hope someone has some information to help me out with here. Please feel free to contact me anytime at Oceanpro@Gmail.com if you prefer a more direct link of communication.
Much respect and thanks in advance!
Michael Baker
PCR Jewelry