I have a boss 1420 and was playing with this focus test option in the new version of light burn.
I ran the test and these were my results: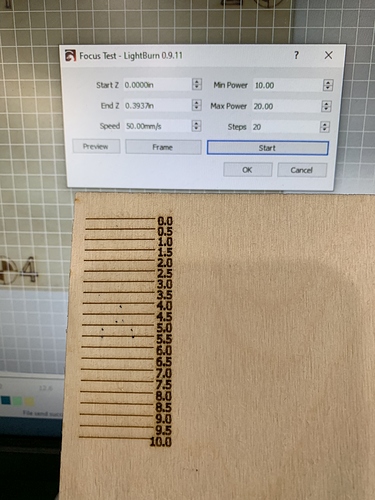 It doesn't look like the head or table moved at all and the whole results were the same?
Did I do something wrong or does it just not work with my machine? I couldn't find any documentation on it.
Thanks for your help!