Hi everyone,
I use an Ortur Laser Master 2 (not pro) and i've mounted a Neje A40640 on it. I am very pleased with the new laser module, however I do have a wobbling problem with the OLM2 machine. Some pictures will tell you far better what i'm talking about :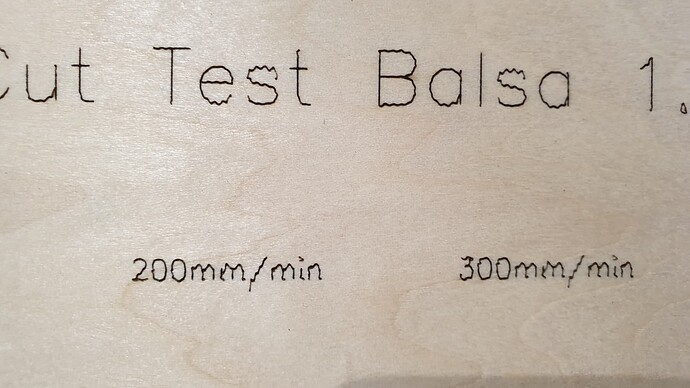 As you can see, it wobbles quite a lot, especially when moving on X-axis or when doing curved lines.
Following is the Z-Axis and adapter i've 3D-printed, in order to fit the Neje Module on the OLM2 :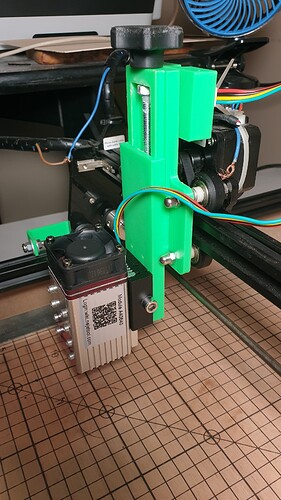 I think the wobble has to do with two things which are interdependant one another :
the fact that the module is very low compared to the original module's position (because the Neje has a fixed focus length of approx. 18mm from the heatsink).
So the mass is lowered, and all of it is naturally off-centre in regards to the X-axis gantry.

the wheels on either sides of the X-Axis gantry aren't extremely tight on the gantry and hence, some play occur. I couldn't upload here the small video i've made to show this play, but you can see it there : https://streamable.com/61th8s
As you can see, the play is quite big and comes from the unit on wheels rather than the 3D-printed Z-Axis (which is very well tightened and solid).
Could you advise a way to kill this play so that my engraved lines don't look as if my OLM2 had Parkinson ?
I mean, look at this marvelous "@"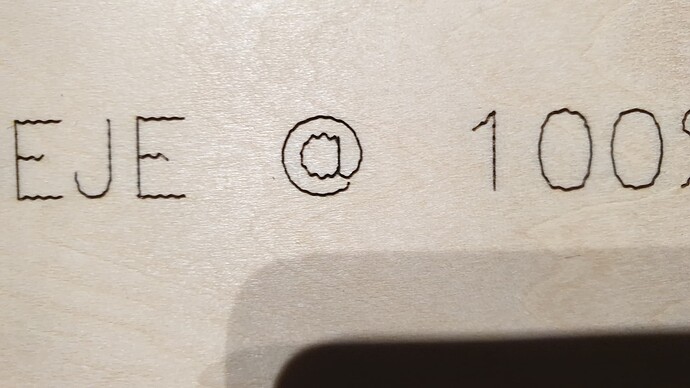 If there is nothing to be done with the OLM2, then would an upgrade to an OLM2 Pro machine solve this issue ?
Thanks in advance for your time and replies