Ok, after doing ALOT of tile and canvas tests, i have found the proper speed and power. I have done many tiles with great success so i decided to try out a canvas. I painted it white, then after it dried, painted it black. I used imgr to make the image as follows: upload, resize to 318 and proper dims, seleted NWT painted black, then downloaded the file. Imported into lightburn, set speed and power, then made sure pass through was on. focused the laser and started the etch. It looks bad!!!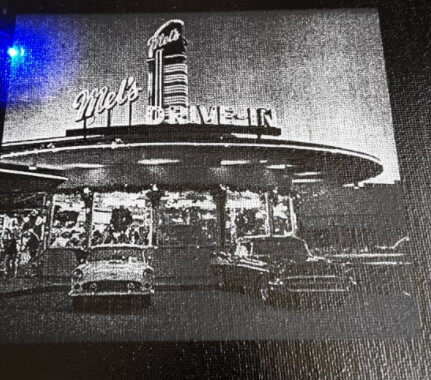 I paid for lightburn and i would like to start using it rather than always using imgr. so this leads me to my questions
how do i use light burn for NWT, NWT painted black?
How do i use light burn to etch canvas?
I have the ortur lm2 20 watt 5.5 diode version
thanks