Complete newbie here…
I've hooked my Endurance 10W laser to my Shapeoko XXL, and after a bit of fidgeting, its finally cutting on its own. Sort of. The laser is only cutting in "pulses"… and I can't find a setting (or the correct thing to search on google) to fix this. The pictures show it all - the word should be composed of full lines, but they're only partial lines. The pulses seem to be reasonably regular.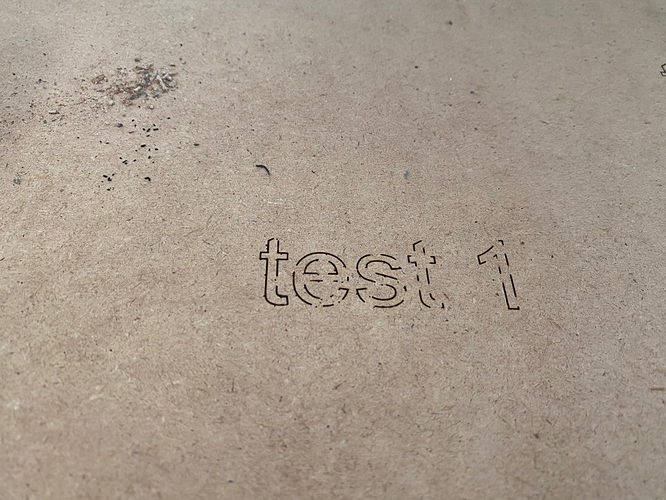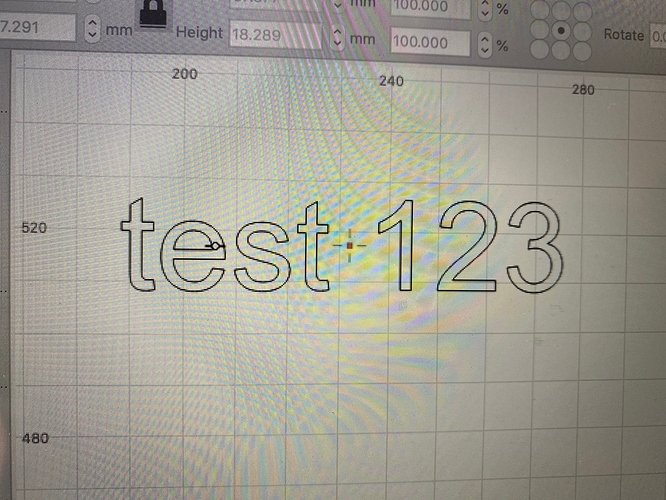 Any ideas what this could be?