Hi, I've posted before but disappeared due to medical issues taking precedent, and the post has now been archived. Previous post here.
Since then I've done a lot of testing. Dropping the DPI and speed has helped quite a bit, but I'm still having issues at (what I think are) reasonable settings.
At .1 Interval at 150 mm/s, I'm still getting stuttering and slowing down, which leads to uneven engraving. This is with text, it's worse depending on what's being engraved. I also have a problem with it printing slanted, but that's reduced when I reduced the speed. Please see below:
Picture of the settings: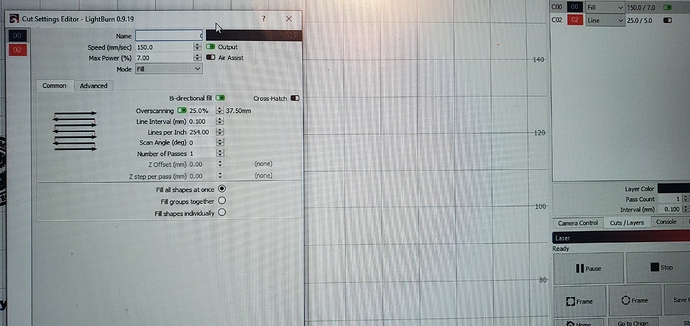 So my question is, is this normal? Is this just how it is or is there something wrong?