Hi all,
I rebuilt a cheap Chinese laser to use a Neje 30W laser (7.5W output) and a new (clone) CNC shield.
Currently I'm trying to laser a power scale. But there is very little to no difference between power levels/speeds.
The material is regular (light brown) MDF.
The scale below was made at 3000mm/min & max power: 80% as a grey scale image.
At the 25% mark it starts to get darker but it doens't change much between this and 100% (of 80% max power).
The image below shows another power scale (X is power Y is speed).
The top row has a speed of 1000mm/min and the bottom row 3000mm/min.
Column 1 has power level 10% and the last column is set to 100%.
Still almost no difference between different power levels or speeds.
(The job wasn't finished so couple pieces are missing).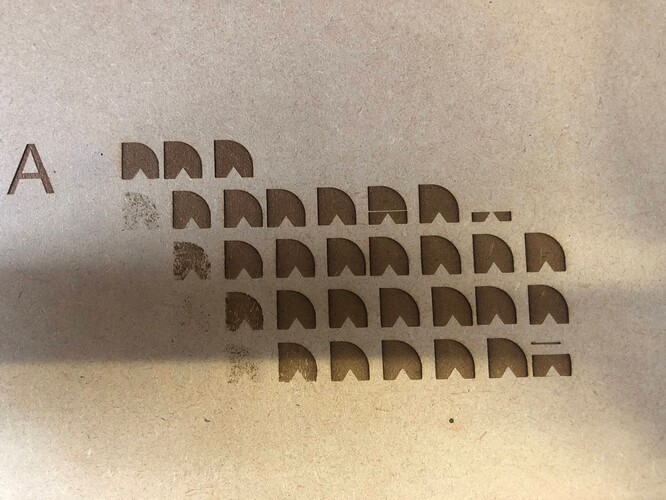 Anyone an idea what the issue is?
Thanks!