Not sure if this is a hardware or software issue,
During a simple line burn (pictured) the laser will turn off anywhere from 50% complete to 90% of burn project, but the gantry system is still moving. In one of the pictures, you'll see the outline, I watched it go around 2 times trying to figure it out, before i hit the home button. If I home the laser head and hit start, it work fine, till the laser turns off again, to me it seems completely random the time frame. but I'm also not sitting there with a stop watch The other picture shows my settings 750mm/95% repeat 5 times. and the progress shows 99%, so this is not a long burn process 10min give or take… i don't sit there and watch it for every burn…
I've had it turn off during a fill operation as well.
even the console tab showed 3 of 5 for the repeat, no errors were being given.
all power saving setting on the laptop are turned off.
I have a video in a google link, in the video the laser is supposed to be on at 95% power.
https://photos.app.goo.gl/Ro8YD3tLPJFNs9rz9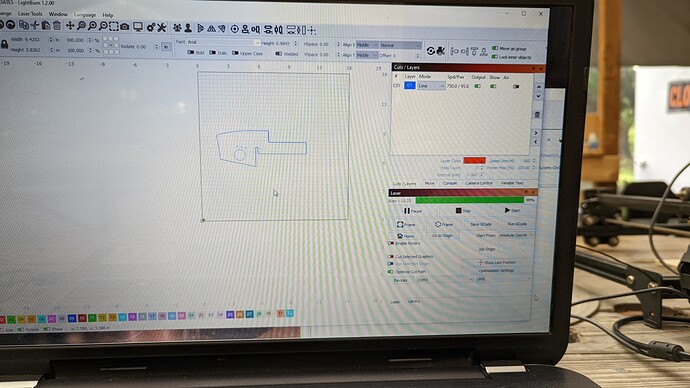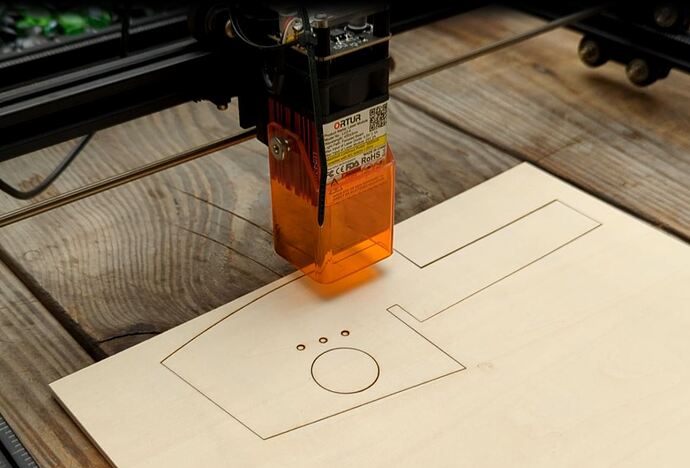 Thanks