Hi everyone,
I work in a public library makerspace so a lot of hands touch this CO2 laser cutter. It's a blue box Chinese knockoff brand that has been here longer than me. I've spent the day trying to get it aligned and I'm making huge progress. When I started, it would not cut 1/8 wood at full power and it's a 60 watt laser. It had numerous issues. I've dialed it in except that as you can see from the picture, I still get this weird shadow along the cut line despite having auto-focused it. Can anyone look at this picture and give me some advice? Do you see anything obvious?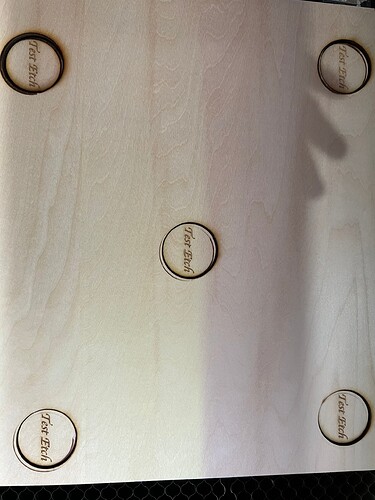 focuslaserissue.lbrn2
(93.3 KB)
thank you for any help you can provide me on my never-ending aligning the mirrors journey.

Mark