This is my design of my Cherokee Beast. All designed in L.B. and all acrylic corner braces cut with light burn. Then I started assembly. I did a post in laser talk tab, asked for any ideas, tips, tricks or any help at all. Got none so I thought I would post it here.
I give you the Cherokee Beast :
CB laser 1.lbrn2 (40.4 KB)
cb laser2.lbrn2 (43.3 KB)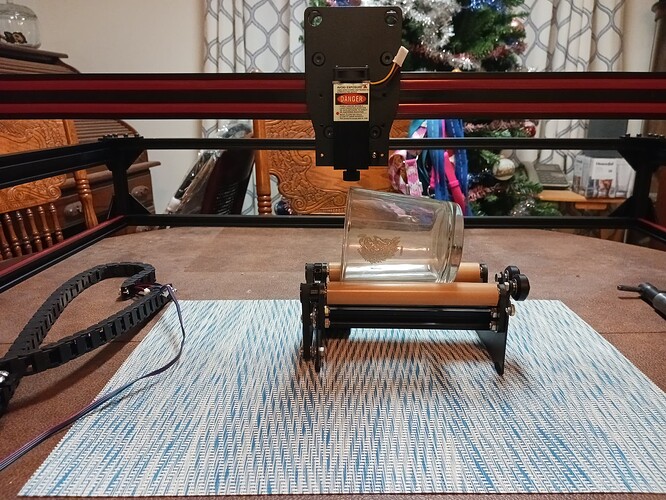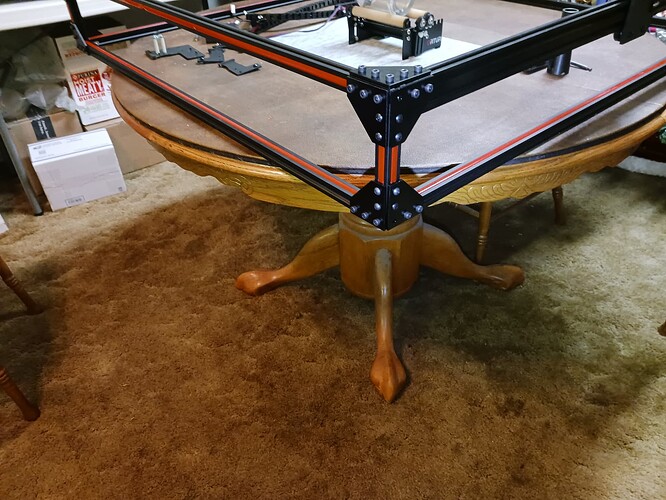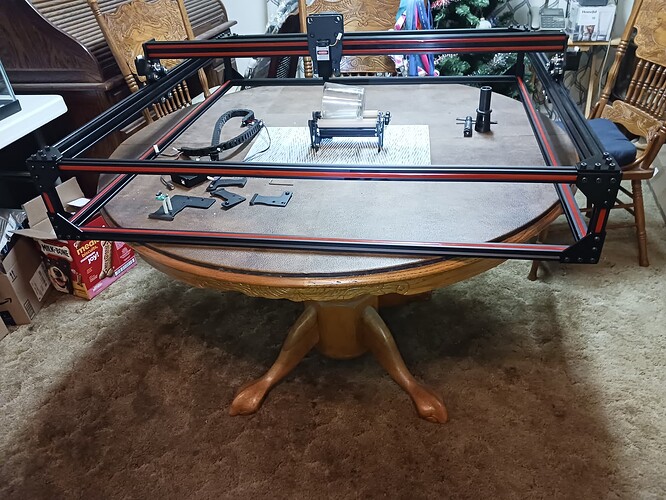 Built with 1000 mm 2020 &2040. Once completed my working area should be around 36" sq… I am also mounting a 200 mm travel "Z" axis. This way I can etch my glasses or drop the laser all way down to the deck for flat wood or whatever I might burn. And I made a big booboo! The Z lift I ordered is for a cnc router, a big heavy one !!! So it's going back for a more light weight one with a nema 17 instead of a 23. If anyone out there is a structureal engineer, please give me a shout, I could use some help please !! One more thing, has anyone out here built their own monster machine ?
Thank you for your time in this matter.
Randy